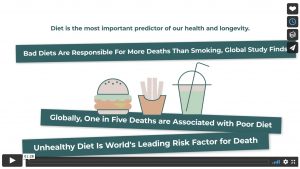 Click on the image above to learn more.
It would normally take over an hour for you to have your diet checked and be given advice on possible deficiencies or excesses and it would usually cost over £50 for starters!
With Diet ID you will have a detailed analysis of your current diet in just a minute!
You will receive information on deficiencies and excesses, help to choose how you want to change your diet, menu suggestions, and much more.
Cost? Nil.
If you decide you would like additional support and guidance on a 1-2-1 basis with Zoom or Skype you can add this later.
Just e-mail me at  <lingard@totalhealthmatters.co.uk> and add Diet ID to the subject.
Below is a diagram showing how it works, when you are ready to make a start just click HERE
My research over the past decade with hundreds of patients has shown "What we eat affects How we breathe, and How we breathe affects What we choose to eat"
Amazing and surprising?
You can check your Quality of Breathing HERE, this will also take less than a minute!